Order Your Valentine's Day Sweets!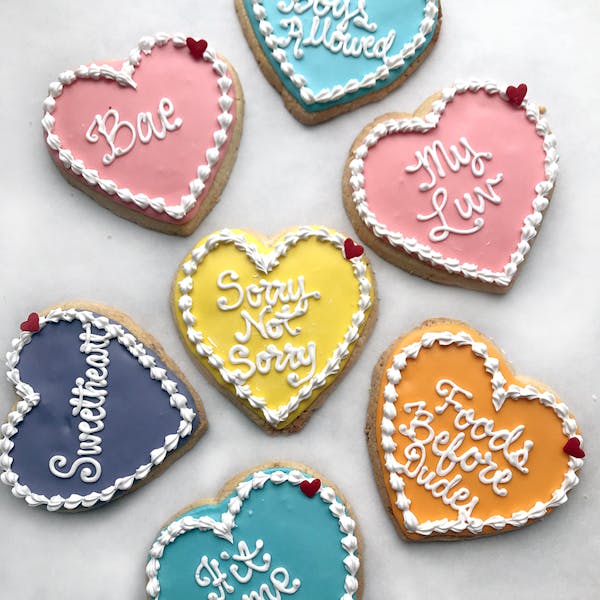 Visit our Order Catering page on our beautifully redesigned website to preorder sweets for your special someone!
We are once again offering a complimentary custom piped message on every sugar cookie preorder. Sugar Cookies are available in pink, orange, blue, purple or yellow.
We are also debuting a set of six mini Mac Daddy ice cream sandwiches which comes packaged in a brown slider box. The flavor assortment includes Mint Chip, Chocolate Sprinkle, Strawberry, Cookies 'n' Cream, Salted Caramel and Fruity Pebbles.
All orders must be placed by 6 p.m. on Sunday February 11 for pickup all day on Wednesday February 14.